Top Qualities of a Successful Advertising Agency
with guest Maxwell Finn #MakingBank S4E9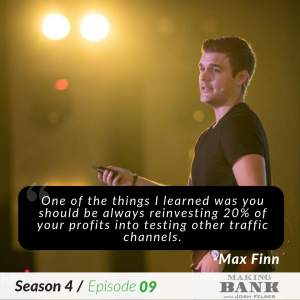 So your business has reached a vital point. You're growing steadily and you need an advertising agency to help with your promotions. Digital advertising plays a vital role in every business. With the rapidly growing competition in the digital world, a perfect advertisement can help you target your ideal customers and maintain your trust with them.
The truth is not all advertising agency can follow your requirements. A digital marketing agency that lacks skills and experience will less likely produce a successful ad campaign. That is why you should only trust your ad with the right people. In this article, you will learn the top qualities of a success digital marketing agency.
1. Amazing Staff
The success of a digital marketing company depends on the skills and experience of its staff. So you should choose a company that hires highly skilled individuals. They must know what they are doing and can suggest to you which channel would best suit your company's advertising goals. Each staff members must be experienced in their own field whether it is design, copywriting, data analytics or sales.
Remember a digital marketing agency, cannot be an expert of everything. One company can be an expert of YouTube advertising while the other is more experienced with Snapchat. You need a digital marketing agency that can move you into the right direction. So work with individuals who have successfully handled similar projects before.
2. Ability to Execute
Find a digital marketing company that is very hands on with your project. The company must be able to test your ads in different platforms and see which yields better results. As opposed to automation, a company that gets its own hands dirty with projects is a great worker.
When things get tight, the company must be able to delegate the tasks and ensure the execution of your plan. Long-term success can only happen when you are with the right company who can deliver success to your products. Make sure to check that your chosen company has this quality to ensure success.
3. Problem Solving Skills
Every business wants to take control of everything. However, not all advertising campaigns go off without a hitch. So make sure that you hire a company that knows how to solve issues. A good company must have contingency plan on hand to deal with problems that develop along the way.
Your chosen company must have an actively working staff who takes care of all the works from monitoring ads, fixing all the stuff, and making everything work. Try to check their advertising objectives. Look for samples of their works. Ask about their greatest challenges and how they solved them.
4. Digital Fluency
Nowadays, digital marketing is very competitive. The success of your ads depends on which social media you're channeling them to and how fast you can adapt to changes. For example, your Facebook might be attracting audience right now but how long can it sustain conversion? What if Facebook suddenly shuts you down? What Facebook no longer generate quality leads for your business? So find a digital marketing agency that can tailor services for your advertising needs.
Of course, your chosen company must have mastery in all types of social media channels like Instagram, Snapchat, and Facebook. You should find someone who can help you when everything suddenly flips. Inquire about the tools, strategy, and plan that the company has in place.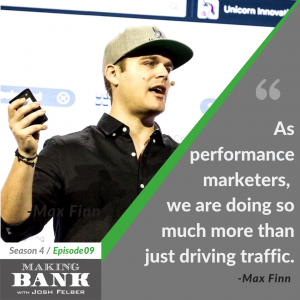 5. A Master of Data
A good digital marketing company must base its strategy on consumer data. Real-time data can change the direction of your marketing strategy. It is the key to target appropriate demographics and attract the type of audience you want. So check whether your chosen company has tools to leverage data where they can base their decision.
The largest, most popular source of data is Google Analytics. A great company must be able to parse through this tool, find areas in need of improvement, and research competitors. What are your competitors doing at this precise moment? Will your chosen company deploy the right strategy to beat your competitor?
6. Diligent in Global Branding
To be immensely successful, you need to reach a global audience by connecting digitally through different platforms. So your chosen digital marketing company must be able to leverage different social media and test which channel suits you best. Other than running a social media campaign, your company must also have a clear understanding on the importance of engagement. Ensure that a marketing plan is in place to nurture leads that click through link and convert these people into purchasing customers.
Expand your reach and give customers different avenues to reach out to you. When they see that it is easier to connect to your brad, they will choose your brand over the others. So also look through the expertise of the company. What are the platforms that they are most experienced of? What are the tools they use to make your ad visible to people globally?
7. Uniqueness and Creativity
Creativity is what eventually makes your ad standout. So choose a digital marketing company that knows that knows to add an artistic value in your ad. Ads that contain visually appealing elements, enticing call to actions, and sound elements can capture more leads. You should also take note of other things like color palette, clever dialogues, and original skits.
Your chosen digital marketing agency shouldn't just recycle ideas. A good company is able to create a fresh idea and connect it with your brand. The only way to know whether a digital marketing company is creative enough is to check their website. Find out whether it is updated or if it follows trends. Ask if its staff can send you some samples or tests before sponsoring ads on Facebook or YouTube.
Don't choose a team that plays the catch-up. A company that is always late has a lesser chance of making your popular over the internet.