10 Steps to a Millionaire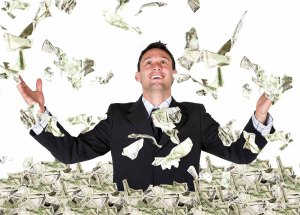 Though the title seems a bit cliché, there are in fact 10 steps that can be followed to become a millionaire. A positive mindset, hard work, perseverance and persistence are the unsaid qualities that you already should have within yourself before embarking on this quest.
1.    Smart Spending
In order to build a million dollar business, you obviously need an amount for capital. When we save money from our income, most of the time, it does not add up to be as much as we anticipate. Direct your mind towards "spending less" rather than saving more.
2.    Make Investment Plans
Every million dollar dream needs a million dollar business plan. Brainstorm for the most effective ways you can invest your capital. The stock market is one way to go about it, but make sure that you have upgraded your skill set enough to reap benefits from a mercurial stock market. Start investing in yourself today, even if its a $100,000 mastermind course to $47 online training.
3.   Stay Away From Non-Productive DEBT!
Debt is something that eventually becomes part of most of our lives. However, the decision to take up debt that actually results in an increase in your income is a productive debt. An example of productive debt is cash back credit cards!
4.   Take Advantage of Technology to Manage Money Effectively
These days, the device that is forever in our palms can manage information about almost all the aspects of our lives. There are a number of applications available for the smart phone that allow you to manage your financial situation in an effective manner. The more holistic approach you have on your earnings, investments, expenditures, etc the better you stand a chance of making the right decisions.
5.   The 50-20-30 Budget
The 50-20-30 budget, the brainchild of Elizabeth Warren, is an effective way to manage spending on your monthly paycheck. Broken down, this means that 50% of your earnings go on essential utilities like grocery, etc; 20% goes in your savings and 30% is spent on "lifestyle choices" like going to a restaurant, getting a new outfit, watch, etc.
6.   Living Poor Is On You
Bill Gates has very famously stated that, "It's not your fault if you were born poor; it is your fault if you stay poor." Keep that in mind; tell yourself that living poor is not "okay".
7.   Get a Mentor
Getting a mentor, who is preferably a successful millionaire himself/herself, is one of the best ways to explore the "thinking out of the box" strategies. There is a lot to learn from them and thanks to technology, studying them, their moves and strategies have become easy to observe. DO not be afraid to get in touch with one! Want Help schedule a free session from my Coaching page Click Here.
8.   Aim Higher Than A Million to Get A Million
If you aim to reach a million, you will reach a little (or a lot) less than a million. There is no restriction on thinking big. Aim higher than the galaxies and you might end up between the stars!  You gotta start 10X your thinking in everything you do, stop holding back.
9.  The Power of Social Media
The social media is one of the most powerful tools you can use to effectively market your service/product. This is the platform where your voice will be heard; just make sure you do it the right way!
10. Importance of Networking
There is no denying the impact of face-to-face networking in the business world. Be ready with a half a minute introduction about your business and products and have a business card ready. You never know which stranger might deliver you with one of your most profitable business proposal!
If you Enjoyed this Article Click Here for more Free Content