The ABCs of Business Branding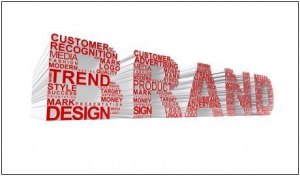 Why should you worry about Business Branding? A brand is defined as 'A distinguishing symbol, mark, logo, name, word, sentence or a combination of these items that companies use to distinguish their product from others in the market.' But branding is much more than what is specified in this definition. Everything from the quality of your product to the customer services and premises signifies your brand. Therefore, it must project what your business stands for and bring character and personality to your services.
The brand is not just about how you want it to be identified, rather how your consumer perceives it. Therefore involving quality and reliability at every step is essential to determine the standing and survival of your business with the changing customer demands in this competitive market. The controls are in your hand, so it is up to you to use them effectively.
There are simple measures that when adapted from the beginning can make your business go a long way. The key is to always have an effective strategy no matter the situation is good or unfavorable.
Tips for Developing an effective Business Brand
Here are some of the things that you should keep in mind:
Identifying Target Market
A target market means the group of people that your brand or service is directed to. The market is too competitive for you to assume a generalized strategy, therefore it is important to determine a target market, know their needs and expectations and then direct your services to cater to them.
Defining Business Values
The first thing that is essential is to have a clear idea of what you stand for. The next step is to propagate that idea and demonstrate it in everything that you do. Defining or creating business values not only determines your future progress but also allows your consumer to know what to expect out of it. It helps to build an impression of your product and although you can bring innovation into it, the core idea remains the same.
Creating Brand Recognition
This is the age of internet, so creating a rapid recognition for your brand is not as much of a hassle as it used to be. The key is to stand out in the midst of countless others. This is the only way you can grab attention and retain the right audience. Good visuals can create instant recognition, therefore the importance of well designed and distinctive logos and slogans cannot be emphasized more, but a cool marketing option is to also create pin badges of your company logo to wear out to business meetings. This creates further brand awareness to all who see it.
Why is Business branding important?
Creating a strong business brand requires constant work and new and effective ideas. Your brand is like an ambassador of your business in the market; its quality is a projection of your credibility. It should be able to deliver a clear message, connect with the audience and motivate the buyer.