How To Make Your Business Thrive in Today's Economy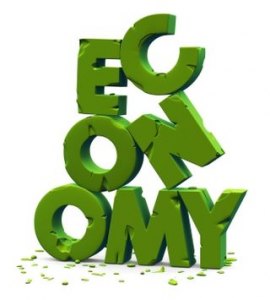 It may sound like an impossible challenge, but there are ways to make your business thrive in today's economy. Businesses crashing left and right, soaring overhead costs, and a dwindling customer base may have you feeling less than optimistic about the future of your business. Don't throw in the towel-take a look at these tips that can help your business not only stay afloat in today's tough economy, but actually grow and thrive… Learn now How To Make Your Business Thrive in Today's Economy.
1. Acceptance is key
Although optimism is important, it can be detrimental if it puts you in the "wait it out" position. The current economy is not a bad storm that is going to pass quickly. It could stay this way for quite a while-or even get worse. You need to accept the economy as it is, and make adjustments to work with it. Author and Turnaround King star Grant Cardone says:
"This is not a bad economy, it's the economy, and what you make of it is what you're going to get out of it. We're not going back to the days of free money. Adjust to that way of thinking and you'll be better prepared."
2. Increase revenue by thinking fast and taking risks
You don't have to completely throw caution to the wind, but in the current economy, being overly cautious is going to keep your business in a stagnant state. Rather than focusing on where you can cut costs in response to a tough economy, focus on increasing revenue. You should be moving faster to create global branding and expand into new areas.
3. Loyalty
Since customer retention is vital to survival, businesses should focus on rewarding repeat customers with incentives. Providing high quality products is also a key to retaining customers. Cardone suggests raising prices in a tough economy to compensate for decreased sales volume, so long as you are offering a product that has value.
Niche marketing depends on a complete understanding of your audience. It is not feasible to waste money on widespread marketing campaigns to reach people who are not even interested in your product. Spend the time and money instead on fantastic marketing techniques that will wow a smaller target audience. Research your customers needs and re-assess your strategies quarterly-make any necessary changes quickly. Remember to keep your marketing campaigns very honest and transparent-this will help increase customer loyalty.
5. Create a collaborative culture
Obviously a company must have a solid base of employees to survive. Fostering team work and a collaborative mentality instead of encouraging competition will result in a more unified atmosphere. A competitive environment results in jealous and exhausted employees who are continuously trying to "one up" others. Offer incentives for achieving team goals in order to encourage cooperation.
6. Don't be afraid to ask for help
Last but not least-don't be afraid to consult others for help. Consulting a business coach provides long-term benefits for your company. Experts in the business can help provide strategies and point out improvements that you might overlook because you are overwhelmed with the responsibilities of running your company. Together you can find innovative solutions to help your business. Don't hesitate to contact us to discuss new strategies to help your business thrive.