How to Create A Viral Video Ad Campaign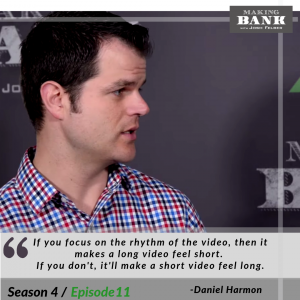 Viral videos are highly coveted but getting your videos go viral on YouTube is far from easy. Ad experts go through ups and downs to make videos go viral. So having a video go viral is like winning a lottery. In this article, you will learn some of the best tips to create a video that can go viral.  
Make I

t Surprising But Fitting

 T

o Your Brand

 
Add surprising elements to your video. The internet is loaded with ads that have almost identical concepts although they come from different product category. Consequently, viewers are attracted to surprising ads they have never seen before. So strive for a positive spin. Add drama, comedy, or romance – just enough that it's fresh, fun, and entertaining. At the same make it conceptually reflective of your brand.  
Highly sharable YouTube ads tend to evoke strong emotions. Emotions set the character of your brand allowing it to outperform ads from other companies. Remember, it is hard to live in a generic space. Having a unique brand character helps you connect with prospects more intimately than general ones. This is also known as Appeal to Emotions, where you can add sensational or inciting messages that will penetrate through the senses of your viewers. You can also add colorful graphics or upbeat sound that can stimulate your desired emotions.  
Focus on T

he Rhythm 

O

f Your Ad

 
The rhythm of your ad includes the tone, format, length, and character that you're trying to show. For this reason, your video needs to channel your brand's personality without giving it the "hard sell." Make it informative, highlight your services, and add appealing elements that are fitting to your target market.  As far as YouTube viewers are concerned, videos that are far more entertaining than promotional will have more views. To get the viral edge, make sure to develop consistency, coherence, and uniqueness without overly promoting products. 
Tailor the 

Length O

f Your Video 

 
The length of your video depends on which social channel you are posting them to. Say for example, if you're posting on YouTube a 15 to 30-second video ad would be generally ideal. Your video doesn't have to be as long as the concept of your product. So long as you focus on the rhythm of your video, you can channel the right emotion to your viewers. However, this doesn't mean you can't create long videos. You may create long videos depending on the message that you want to communicate. For example, you can create a 12-minute mini-documentary and still keep viewers watching it. If you have a great content and awesome rhythm, you can make a 12-minute video feel like 3 minutes.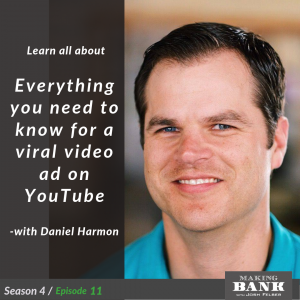 The main point of testing your video is making sure it works. Invite a few friends or random people to watch your video and observe their reactions. It is like the endurance game. Throughout the test you will start to see patterns. For example, they may start frowning in the middle or shift focus to their phones. This sends a message that the middle of the video is probably boring, scary, or nonsense. Perhaps you're moving too fast and the audience are overwhelmed. So you make this a basis to edit your video. You can make that drop-off and make little tweaks to make the video upbeat. 
Editing your video once is not enough. To get hundreds of views, your main goal is to rank in YouTube searches without putting more money than your initial promotion. So you for the cheapest option first, which is to re-edit your video. The goal is to make it flawless, captivating, and shorter yet meaningful.  
So try to replay the video. Is there anything else that is off in your video? See if there is a way fix other flaws. You can add motion graphics or change the sound effects. You can take a different part of the video that wasn't originally in the written order and put it somewhere.  Or you can take a whole section and make shorter.  
Nowadays CTAs or Call-to-Actions are very optional in YouTube videos. Sometimes, when you're video is too long people do not mind watching until it until the end. They may quit anytime before seeing your call to action.  
In other words, you can add a CTA if it's deemed right for your brand. There are several video CTAs that are guaranteed to work in the right conditions. An example is the "explicit" CTA where you tell your audience what you want to do such as "click here to subscribe." 
Another example is the "mood setter" CTA. It considers the placement of the text, color, and its intended mood. Say you have a highly sentimental video. A "mood setter" CTA would want a narrator to suddenly say "Click here to make that purchase!" while directing the viewer to brightly colored text. 
Other 

Marketing

 Efforts Must Be In Place

 
 You've seen a lot of videos that went viral through nothing more than a great deal of luck. But you can't take this risk. Wise marketers always have marketing strategy in place to nurture leads after they finish watching ads. 
Say your video has finally gone viral but you forgot to update your website which is already 10 years old with no online ordering system. If this is the case, you would lose thousands of potential leads leading to an extensive bouncer rate.  
The key to a smashing success is to pair a compelling video with a killer marketing strategy. It completes the ladder, leading to a higher conversion rate. Also, highly sharable video ads can give your business a lift, leading prospects to your site and increasing your sales. 
So make sure you have a good marketing plan in place after the video. You can start with a fantastically simple landing page that will efficiently convert visitors into customers.