Tips on Making Customers Stick to you Long Term
with Marissa Murgatroyd #MakingBanka S4E12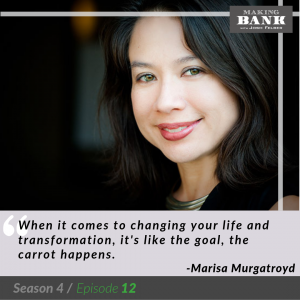 Creating a unique brand drives customers to your business. The more customers resonate with your brand, they are likely to stick to you long term. Building brand loyalty can take time. But the right mix of marketing strategies can help ensure continued success in your business and help drive sales. The following are some tips you can follow to make customers stick to your long term.
Ensure Consistency
People are loyal to brands because of consistency in their core values. Nowhere are these core values visible than in your company's mission statement. A mission statement doesn't just serve as a northern star. It creates an emotional connection and builds identity to inspire loyalty in your product. Over the years brands that are consistent with their core values are the ones that have long term customers.
Send the Right Message
Sending the right brand message is another way to develop consistency. Repeat the same message the same way each day. Repetition can help build brand reputation. Once you establish trust with your customers, they'll eventually notice your brands amidst a number of other similar products. Consistency yields trust while loyalty emerges when trust is developed.
Be Socially Responsible
A corporate social responsibility is something that must be part of your marketing plan. Brands who give back to the community attract customers who have strong moral aspirations including those who have little knowledge about your product. However, they tend to stick long term when you're authentic to your charitable works.
Make it Endless
What happens when customers no longer find value in your website? They leave. Automating content or throwing minimal is not enough to lift the value of your product. Provide something that your users actually care about. Get your customers to come back for another checkout by giving game vouchers on selected products. Give bonuses and prizes. Host some contests especially during special seasons like anniversaries or holidays.
Keep an Eye on Quality
Customers expect a certain level of quality for every product. Your goal is to exceed this expectation. Maintaining a consistent level of quality in your product will keep customers coming back. It may mean that your product is something they can count on. And your prize would be their loyalty and advocacy.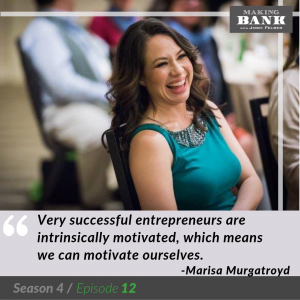 Incentivize Subscription
You can offer subscription and get customers coming back for your items for six months. But if you want your customers to stick longer, incentivizing your subscription is definitely an awesome idea. You give a coupon for every customer that subscribe to your plan and give more coupons to those who subscribe longer. This gives customers more reasons for signing up to your subscription.
Don't Spam
Just because your customers are starting to subscribe on your website doesn't mean you can bombard them with emails. While it's tempting to create as many as touch points as possible, it is a red flag for customers. Customers are more likely to unfollow brands that are too promotional. Respect your subscriber's time by only reaching out with educational and valuable content. Avoid deceptive subject headlines, misleading information. If you are advertising a new brand, make it direct to the point and identify it as an ad. You can follow the FTC guidelines so your email will not be marked as spam.
Gamify Your Website
Gamifying your website adds a deeper user experience to your customers. This technique involves applying the gaming mechanics to non-game activities including your content. It is effective because it makes your site more fun and engaging for users. There are many ways to gamify your website. For example, you can create a leaderboard of your top followers and give them incentives. The incentives will inspire people to be more active on your Fan Page and drive others to join. Another very effective strategy for most ecommerce sites is the "Enter to Win" technique where customers are convinced to buy a product to join a raffle contest.
Provide Faster Product Fulfilment
Some actions can reward as quickly as possible. If don't deliver the goods and get people to at least some form of outcome, they going to leave the game and look for better option. Make sure your inventory is up for the task. Speed up customer checkout and shipment processing. Give customers the power to track their orders. Get the right logistic partner and offer door-to-door delivery.
Anticipate Customers' Behavior
Do not ignore what your customers might be thinking. Just because they're buying your products doesn't mean they're not going to quit. Your customers are just waiting for you to mess up to jump ship. Go beyond what is expected. For example, you can offer guarantee to cover unexpected happenings like broken items, misdeliveries, and many more.
Only a few businesses are successful without a strategic marketing plan in place. You can use these tips to drive more traffic to your brand, turn leads into buying customers, and generate more sales.
Personalize Your Marketing
A brand that channels your passion will increase brand loyalty. Nowadays, people are looking for something that is unique, personalized, and exclusive. Leverage data from users for you to tailor your services. Deliver what your customers want based on these data. Create customized offers, content, and promotions.
Don't Ignore Feedback
Feedbacks from customers, whether good or bad, are important. Every piece of comment, reply, or review can be useful information. Through the good comments, you will learn the strengths of your brands while you can use the negative comments to tell what you're missing.
Furthermore, customers will feel more connected to your brand if you open up a two-way communication. You should nurture them regardless of their comments. Show gratitude to people who have left positive feedback. But don't leave negative feedback unattended. Promise them to make your product better and make the necessary improvement.