Tips for setting up a Successful Business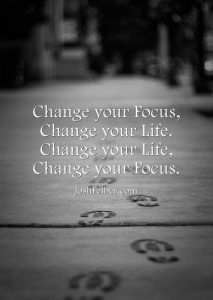 There are many people who come-up with brilliant business ideas that possess every possibility of succeeding but often are seen to fail because of not getting an ideal start. A number of factors contribute to this phenomenon, one of the major ones being not familiar with the dos and don'ts of the business world.
You may think you have what it takes to become an outstanding businessman but it all comes down to how you execute your ideas to create a Successful Business. It's a tough world out there, and your survival depends on how capable you are to deal with crisis and come out a winner. A strong personality, passion for success and open-mindedness for creativity and innovation all sum up to create a successful and sustainable enterprise.
These tips will prove to be useful not only in the initial stages of building your company, but will help you in the long run too.
Create a Winning Business MAP
This may not be the very first step in starting a business set-up but it is the most essential one. So the reason I am starting with this tip is also to emphasize its importance. I can give you numerous examples on how poor planning has contributed to major business failures. In fact, majority of ideas fail in the first 5 years of building a business because they lack a proper game plan.
A business plan not only provides a road-map for you to follow but also helps in communicating with your investors. Starting from your statement of mission it should include your executive summary, the market you are targeting, service offerings, your marketing strategy and all important information that makes up your business.
Build a Stellar Website
You are missing out on a huge potential market if you do not pay attention to the online business. It creates both an opportunity for you to spread your services as well as helps build a reputation therefore, it should not be ignored in your marketing strategy. Always keep the information updated and also try making it more engaging to attract new customers as well as investors.
Another tip is to always provide with a mobile-friendly version of the website. This is the age of Smartphones and people naturally expect to have access to online stores and apps, so make sure you cater to these modern needs.
Learn to deal your own finances
Learning some basic accounting so that you can knowledgably look into your own balance sheet and Cash-flow statement won't hurt. In fact, it will be a very smart move on your part. We're not asking you to take charge of your own accounting; you already have so much to do but being familiar with these statements can help keep your accounts in check and help you settle your finances.
Keep your customers involved
In order for you to create a strong standing and a better reputation you must always keep your consumers engaged through your services and let them know that their opinion counts the most. The market is saturated with so many companies that offer the same services yet there are some that stand-out in the crowd. You can also easily achieve that by creating an interactive customer relationship service or utilize social media and other platforms to add value.
Never let Self-Doubt discourage you
Running a business is not about sitting on a seat and passing orders. Yes you are in-charge but this adds to your list of responsibilities. Many a times you might feel like giving up on an idea or quitting totally. Never let your lack of confidence at these times affect you decisions. Always try keeping a calm head when in face of a tough situation and take it as a challenge that you must meet and overcome. Your team depends on you to lead them forward.
Need help with getting started creating a successful business? Register today Free for the Business Growth Accelerator!